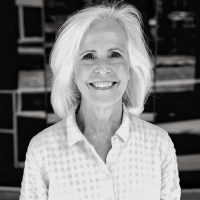 Laurie Drenner
Campus Receptionist
Describe your teaching philosophy:
Helping young ones understand Godly wisdom in their classroom relationships. I want them to love the Lord, love learning, and take pride in their school.
What is a Bible verse you return to often?
I can do all things in Christ who strengthens me Philippians" 4:13 I wear on my wrist every day. I love it when the children ask me what it says and why I wear it.
What would people be surprised to learn about you?
I did not have picture books to read at bedtime. My mother read me poetry. Longfellow and Stevenson were my Dr. Suess and Eric Carle. I memorized My Shadow when I was 5. When I witnessed the Spring Program 6 years ago and heard first grade recite that same poem, I was flooded with memories. I knew I wanted to be part of this school.