Truth, Goodness, and Beauty: Classical Education Basics
At its core, Christian classical education can be simplified to the following: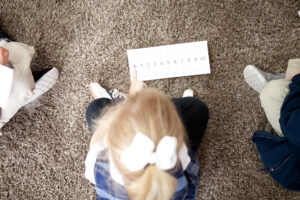 At Austin Classical School, we believe that "education is the cultivation of wisdom and virtue, and since wisdom and virtue are cultivated when a soul is nourished on truth, goodness, and beauty, we must teach our children truth, goodness, and beauty."[1] Classical education involves introducing the mind to the "great ideas" through the "great books" in order that students can effectively join the "great conversation" of the ages. In order to help our students join in this conversation, ACS will employ the Trivium.
In brief, the Trivium is comprised of 3 stages: Grammar, Logic, and Rhetoric.
Apart from obvious differences in curriculum and instruction, classical education differs fundamentally from traditional education in its focus on the interrelation of all knowledge. While traditional education teaches math, English, and history as isolated "subjects," classical education seeks to show the interrelation of all knowledge. Math relates to science which relates to logic. Literature relates to history which relates to art and music. Christian classicists take the connection further by pursuing the interrelatedness of all knowledge under the sovereignty of God through theology.
Classical education seeks to stir the heart and the intellect to invite curiosity and ignite a passion for learning. It is less about training for a specific, temporal vocation and more about learning to think and live with an eternal purpose.
The Trivium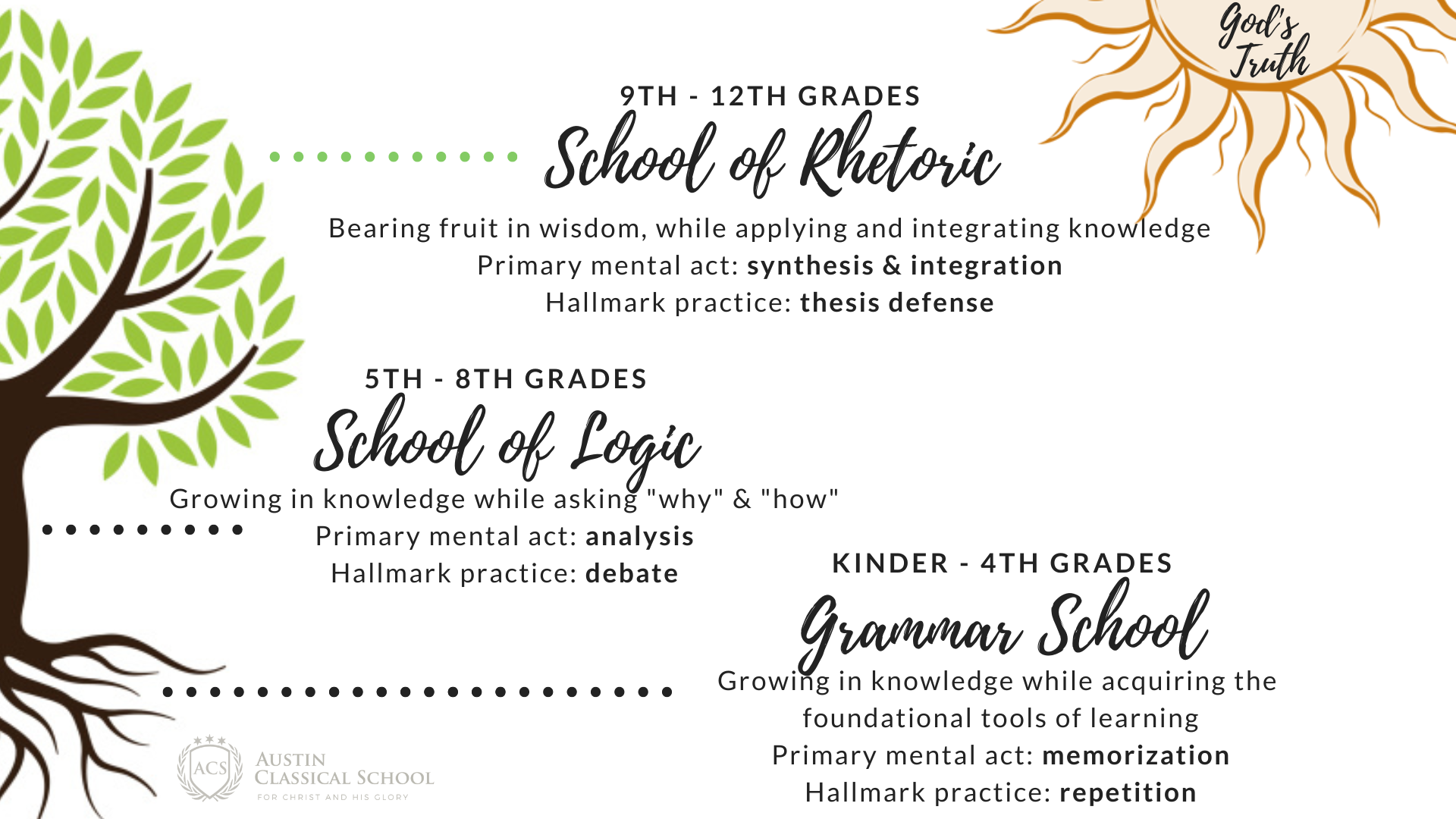 As part of a distinctly classical education, ACS students begin taking Latin in 5th grade and continue their Latin studies through at least 8th grade. (Why Latin? 10 Ten Reasons) Additionally, our students study formal logic beginning in 8th grade and have one year of rhetoric instruction beginning in 10th grade.
Recommended Reading
Austin Classical School encourages you to read the following works to gain a deeper understanding of and appreciation for classical, Christian education. Please note that although these works as a whole have influenced our philosophy, we do not hold to every element of the authors' ideas in the core values or practices of Austin Classical.
[1] Circe Institute Website