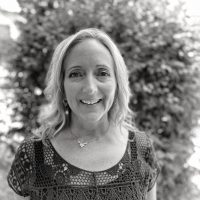 Melissa Gleason
Math & Science
What degree(s) do you hold? From what school(s)? What was your area of concentration?
Master of Education from The University of Florida with concentration in Special Education
What is your previous work experience? 
I taught in a middle school in Florida before moving to Texas 27 years ago. I was blessed to have been offered a job at Smith Elementary in Del Valle, TX and participated in our school reaching Blue Ribbon status. During this time, I became a Certified Academic Language Therapist and utilized these skills to work with my students with reading, writing, and language challenges. I went on to train teachers in this program. My son was born extremely prematurely, so this brought me home to utilize all the skills I had gained as a special education teacher. We began homeschooling my son and daughter. We homeschooled both of our children through high school while supplementing with cooperative learning programs. Our children then began attending Classical Conversations where I assumed the role of a Foundations Tutor for three years and a Challenge B Director for two years. My son went on to attend high school at Coram Deo Classical Academy where I also taught. I have been with ACS for one year teaching the 7th-10th grade Literature & Composition classes along with 8th grade Latin. This year, I look forward to working with the 6th grade math and science classes.
Tell us a little about your family: 
I have been married to my amazing husband, Jeff, for 29 incredible years. I am proud to say we are high school sweethearts and still trying to earn class couple. We have two grown kids in college. Our dog, Milo, is a rescued Poodle & Terrier mix. Our family loves to travel, camp, & hike. We love the outdoors, but enjoy movies, comedy shows, and concerts as well. Recently, we have picked up playing Pickleball in the driveway. Our Pickleball games are pure entertainment for the neighbors since we aren't very good.

What do you enjoy about Classical education? 
Classical education creates critical thinkers. This excites me the most. I am thrilled to be classically trained and I stand behind this type of education. Our children of today are entering a whole new world compared to what I grew up with. It is important for our children to think critically and thoughtfully. I truly believe I was called to this mission of teaching and I found the classical Christian school to be a place where I can reinforce truth, beauty and goodness.
What do you love about Austin Classical School? 
I have enjoyed teaching at Austin Classical School! ACS has the best students, parents, administrators, and school board. There is a sense of unity in beliefs and methods used at ACS. I can't wait to get my 6th-grade students excited about math and science. I strive to get students up and moving during as much of the instruction as possible while having them engage in thinking deeply about the topics. Every student comes from a different level of understanding and I want our entire class to embrace the vast differences in our skills and understanding. I enjoy having students discover the special qualities they individually possess and those unique qualities in their peers that are so perfectly woven into them to be used for a greater purpose.
What do you hope your students will learn from you this year?
I pray my students will be filled with wonder. Math and science can be difficult if we rush through it. I want them to be able to grow in their knowledge of these subjects and have a greater appreciation for all the mystery surrounding these fields of study. I want each of these students to feel valued, confident, and eager to learn. With this approach to teaching, I pray each student strengthens their skills in each of the subjects they have with me. I want them to see how one can believe in God and the sciences at the same time. The more you know about these fields of study, the stronger your faith becomes. A motto I live by: Yesterday is history. Tomorrow is a mystery. Today is a gift, that is why it is called the present! I rest in the truth that our Heavenly Father has designed and orchestrated all our days. This approach to life allows me to learn from my yesterdays, look forward to my tomorrows and enjoy my gifts of the present.
An interesting tidbit of information: Our rescue dog, Milo, was in an HEB commercial. He has stayed humble though.