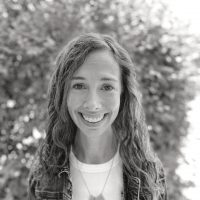 Anaka Smith (Kindergarten)
What degree(s) do you hold? From what school(s)? What was your area of concentration?
BA Theatre, Television, and Film from Pepperdine University
What is your previous work experience? 
I taught technical theatre at Hendrickson High School in Pflugerville for 3 years. We made it to the UIL One Act Play state competition while I was the tech theatre director there in 2009 and 2010. I taught theatre (improv and Shakespeare), history, and science in various forms and at different times to the school of Logic at ACS from 2017-2020.
Tell us a little about your family:
My husband Quinn and I have been married for 13 years after meeting at the Austin Stone Community Church in 2006 (we are transplants from Idaho and Colorado, respectively). He works for a Nintendo owned video game studio as a character artist. We lived in the UAE from 2012 to 2015 helping start an international church plant that is still there and thriving! We have 4 kids. I love that I get to help educate my own children and spend extra time with them because of this model, which is something I never thought I would do (as a former public school teacher). However, I also love that I get a break from my kids two days a week to teach other people's kids!
What led you to Austin Classical School? 
The Lord brought us to ACS through a google search in 2015 when we were looking for a pre-K program for my oldest son. I have been a co-teacher since 2016 and will now have 3 of my own in grammar school. I have enjoyed getting to back into teaching theatre for the last three years at ACS.
Who had the greatest influence on you? 
My grandmother who raised me up to know and walk with the Lord and who started me in theatre at age 8.
What would people be surprised to learn about you? 
Our family lived in the United Arab Emirates for over 2 years helping start an international church plant in a smaller town that is still growing and flourishing!