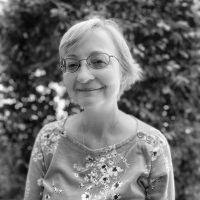 Jennifer Harley (Pre-Kindergarten)
What degree(s) do you hold? From what school(s)? What was your area of concentration?
B.A. Summa Cum Laude, Baker University
What is your previous work experience?
I have a widely varied background in education. I taught youth and adults at Fountain of the Living Word Bible Institute in Mexico City for 8 years. After I returned from the mission field, I taught middle and high school students at Rockwall Christian Academy. I taught Bible, Spanish I, II, and III, French I, and Drama. While at both of these institutions I also helped write Bible curriculum. After two years, I transitioned to Garland ISD, where I taught First Grade in a Bilingual setting. After five years I relocated to Austin to be closer to my family, and taught at AISD for three years, first as a specialist, and then when the district closed that position I returned to First Grade/Bilingual. I took a break after my son was born. After he was in school I worked part time at Mother's Day Out. I discovered Austin Classical School, and fell in love! I have been teaching kindergarten here for three years.
Tell us a little about your family:
Just days after moving to Austin, I met my amazing husband, Phil. We have been married for fourteen years now, and have one son, who is enrolled here at ACS. I love that I can teach my class…and my son!
What do you enjoy about Classical education?
Having taught both progressive and classical education, I find classical education to be superior in so many ways. I love that classical education teaches students how to think, evaluate, reason, and to value the good, true and beautiful. What has been the most transformational aspect, however, is that our foundation is not a whim of progressive thought or the guidance of big business, but the Bible and developing a strong relationship with God.
Why are you interested in teaching in at Austin Classical School? What do you love about students in the grade you're teaching?
Austin Classical School provides such a unique opportunity to form strong ties both with students and their families. I love the team atmosphere, where we learn from each other and work together in such a close way. I find that each year, God has chosen each of the students in my class for a reason. I love watching His plan unfold!
What do you hope your students will learn from you this year?
I hope that they will come to have a deeper relationship with God, and experience His love and faithfulness in a way that will impact and direct their lives. As we trust God, we can do all things – even the hard things – with excellence.