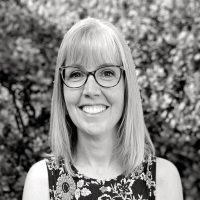 Jennifer DeHaven
2nd Grade
What degree(s) do you hold? From what school(s)? What was your area of concentration?
BS in Elementary Education, BS in Psychology; Houghton College
What is your previous work experience? 
We have always homeschooled our children. In our earlier years of homeschooling, I taught a variety of co-op classes. In 2010 I began teaching a grammar and writing course for upper grammar students in another classical program. I went on to be the director of the grammar level program for 4 years. My job involved not only hiring and equipping the tutors, but the best part was coming alongside and mentoring parents who were new to homeschooling and/or classical education.
Tell us a little about your family: 
My husband's name is Michael and we've been married for over 25 years. We have 5 kids, ranging from Pre-K to college graduates! It has been both challenging and rewarding to be parenting such a wide variety of ages at the same time. I've really enjoyed homeschooling – especially in the younger years. There was a lot of precious shoulder to shoulder time as we learned together – as well as the incredible opportunity I had to experience the lightbulb moments when hard concepts clicked for them. Similarly, I love seeing those lightbulb moments in my students – it's so rewarding and a result of being diligent and sticking with the hard stuff!
What do you enjoy about Classical education? 
I love that classical Christian education is rooted in truth, goodness, and beauty. I'm thankful that we are able to continually point back to our Creator as we explore and integrate various subjects. I like the importance classical education puts on mastery of a subject, and that the things we study are chosen thoughtfully and with the cultivation of our students' character in mind. I'm excited to teach at ACS where we focus on excellence in education as well as the discipleship of our students.
I'm really excited to be working with 2nd graders this coming year. This age student has been in school long enough that many of the logistics are pretty routine, plus many of them are either fluent readers or solidly on their way. We can dive into topics and discussions at a more mature and deeper level, yet they are also still young enough to want to share all the details about something they are excited about with their teacher.