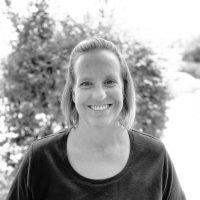 Donna Crites
2nd Grade
What degree(s) do you hold? From what school(s)? What was your area of concentration?
BA in Psychology from Baylor University
What is your previous work experience? 
I taught PreK at an accredited school for 15 years. In the summers during that time, I directed summer camps for ages 5-12 yrs. When my youngest child was ready for Kindergarten, I taught at the school that he and my daughter attended. For 2 school years, I was able to teach in a variety of classrooms ranging from Pre-K to 12th grade. That is when I knew that I enjoyed teaching on the younger end of grade school. Seeing my son get behind in 1st grade at this school prompted me to hear God lead our family to homeschooling. I spent the next 10 years homeschooling my daughter and son. As our children entered high school, I had time and an opportunity to became the director of an after school program at Rise Martial Arts. This is where we did our PE classes and have all earned black belts. In the after school program, I was in charge of 75 kids from grades Kindergarten-5th. I provided activities, character lessons, team building games and was in charge of communication with the parents. My favorite part of every teaching opportunity I've had is helping each child learn their potential and do it with their whole heart.
Tell us a little about your family: 
I have been married to my husband, James, for over 25 years and we have 2 children. When God called me to homeschool our kids, I didn't feel equipped at all to be responsible for their education. God led the way and helped me connect with other families who were doing similar curriculum. It was such a privilege to get to be both a mom and teacher! Having so much more family time was amazing as well. I praise God that both of our kids got into great colleges and I give all the glory to God!!
What do you love about Classical education? 
I really admire the way that classical education brings God into every area of learning. Weaving God into every subject shows how amazing our Heavenly Father is and how much He cares about every area of our life. I hope my students will have a passion to learn and that they know God created them in a unique way that will have a positive impact on others. I am very excited to be a part of such an awesome school and can't wait to see how God moves this next school year!