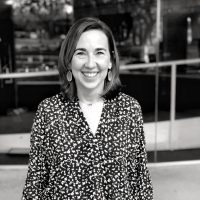 Cici Scott
Executive Director
What degree(s) do you hold? From what school(s)? What was your area of concentration?
BBA (Finance) from the University of Texas at Austin
What is your previous work experience? 
I've had a variety of roles during the course of my career, including:
Community Bible Study (Austin Central class) – Teaching Director (2017-2020)

Austin Classical School – Founder and Board President (2012-2017)

Priority Associates (marketplace ministry of Campus Crusade for Christ) – Austin Team Member (2002-2006) and 

National Director of Special Projects (2006-2008)

Accenture (management consulting) – Senior Manager (1991-2002)
Tell us a little about your family: 
I've been married to Harry for over 15 years, and we have 2 daughters who attend Austin Classical School. I love that I get to see the world through the eyes of my children and explore it along with them.
What do you enjoy about Classical education? 
I love that we get to be involved in the Great Conversation that has been happening for millenia. I love that all subjects are integrated so that students have a framework for how and when ideas developed and why they developed at particular times. And I love that a classical education gives us perspective on our present times because there really is nothing new under the sun.