Mission & Core Values
Austin Classical School exists to glorify Jesus Christ by co-laboring with families to cultivate wise, virtuous, and humble students through an excellent classical, Christian education.
We believe apart from God we are incapable of any good work. We esteem the family's vital role in the academic and spiritual formation of their children. We value excellence and simplicity.
Our Mission and Core Values govern every facet of the school's life. Our aim is twofold: first, to communicate a certain body of knowledge; and second, to cultivate a certain kind of person- the kind of person who joyfully and faithfully lives out his earthly vocation, and ultimately, is at home in God's Kingdom.
The School of Logic takes the foundational knowledge gained in the Grammar stage and expounds on it. Students in this phase are naturally argumentative and are beginning to ask difficult questions about their world. Analysis and critical reasoning are the chief mental acts of this stage. Developmentally, logic students learn best through debate and discussion.
Developing in the Trivium
As students progress from Grammar into Logic, they move from a time of soaking in knowledge to growing in knowledge. Students begin to ask "why" and "how", and are equipped to answer those questions through analysis and debate.
Schedule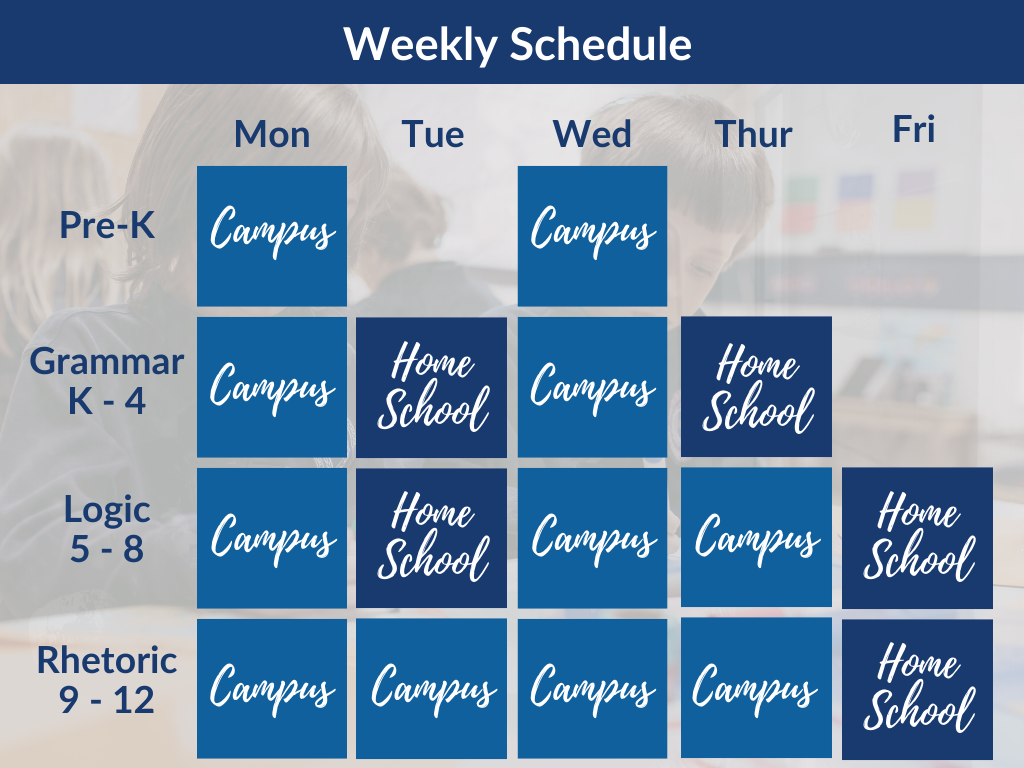 Note: For Logic students, approximately 1 hour of homework is assigned on Wednesday evenings.