Winter Storm Clean-up: Campus Update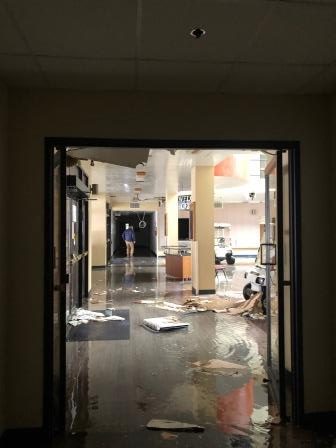 While much of Texas is now in recovery mode from our recent winter storm, the Austin Classical School community is no different. Please read the note below from our Executive Director, Cici Scott, as she provides an update about our campus in light of the damage from last week. 
---
Dear ACS Community,
I remember on New Year's Eve thinking how glad I was that 2020 was in the rearview mirror. Well, now I'm second-guessing that thought, wondering if we jumped from the frying pan into the fire! 2021 has already been a doozy in too many ways.
When we canceled the rest of the school week last Monday, I don't think any of us realized what a wild week we had in store. As a leadership team, we unanimously felt led to relieve pressure on teachers and co-teachers in the face of a historic – and lingering – winter storm. I'm grateful that we listened to that prompting because this has been a rough one, to say the least. I'm guessing that if you didn't lose power or water, you likely had people staying with you who did. Many of us have been relying on the kindness and hospitality of friends since Monday. 
Today, I was reminded of a framed prayer I have hanging on my office wall, one that I love from Elisabeth Elliot. It reads, "Teach me to treat all that comes to me with peace of soul and with firm conviction that your will governs all." Well, that prayer was on my heart as I raced to the school on Thursday after receiving a text telling me that water lines had broken in the church building. 
Long story short, broken water pipes flooded the first floor of all three buildings on the Great Hills campus. I arrived to find a few inches of standing water throughout the atrium, lower Grammar hallway, and classrooms, as well as the Admin hallway (where our front office is located). It's definitely in the disaster category, but I was thankful it wasn't as bad as it could have been. Gratefully, there is no water damage to the second and third floors of our building or to the sanctuary.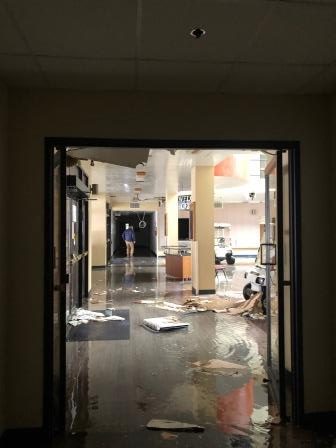 God has continued to abundantly provide for our school through a dear friend of ACS who owns a roofing and water damage restoration company. Brad Farr has served our school in countless, practical ways over the past few years. We called Brad on the way to campus, and he met us at the church. Brad did the initial assessment of the damage and immediately got a crew to begin removing the standing water. There is a lot of cleanout to do over the coming days, but God is so good to already have people in place to help us.
I confess this was not how I thought next week would go. I was looking forward to getting back to school, but God continues to use the difficult circumstances of the past year to teach me to trust Him in ALL things, even unwelcome things. Our God is good, all the time, and we can treat the current unwelcome circumstances with peace of soul and with firm conviction that His will governs all. 
With stubborn joy,
Cici
---
In light of the damage and clean-up operations, we will be operating remotely for the coming week. We are incredibly thankful for the outpouring of support from our faculty, staff, and community. Some pictures from campus are below: