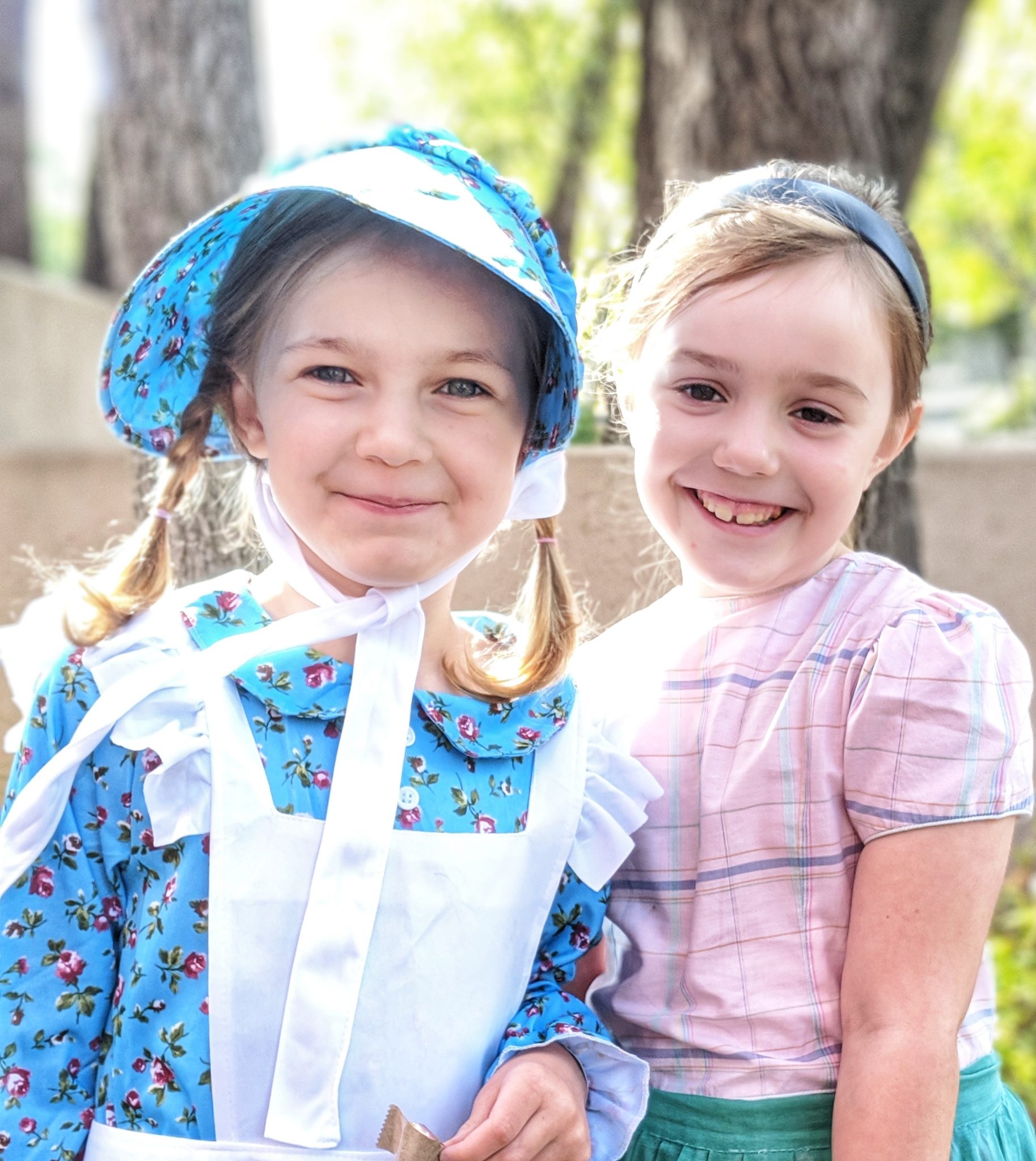 Well, it's official – Colonial Day was a huge success! We took a deep dive into our history curriculum this week, donned our best colonial outfits, and celebrated with a huge potluck lunch and colonial games. It's fair to say that a few of the teachers *really* enjoyed it!
Thanks to all of our pilgrims (and their parents) who helped our colonial towns come to life. The students got to pick a job, study it, hand-make something used in that trade, and then present it to class. Our hallways were filled with silversmiths, shipbuilders, innkeepers, and apothecary shops. What a fun day!
Psst: Make sure you scroll all the way down to watch the hoop racing craziness!