Classical Education: Attending Forward
In the last post on attention and formation, we looked at the ways in which both the farmer and the classical educator attend to the past. By attending to our history, we recognize that we do not exist in a vacuum or independent of others. Rather, we are constantly reminded that our life is dependent on an intricate web of ancestors and relationships that precede our existence. In the classroom and on the farm, we must break free from "the tyranny of the now" and realize the shoulders upon which we stand.

When we attend to our past we are also in the best position to attend to the future.  Edmund Burke argued that it is impossible for people to look forward and plan for the future if they never look back to their ancestors.  As another school year wrapped up and as we now anticipate our move to a new location, it is only fitting that we stop to consider the last direction of attention: forward.

The Farmer
A farmer operates with a generational mindset. Growing up in the "Green Belt" of Southern Ontario, Canada, the understanding that sons would inherit and take up the work of the father is implicit in the name of most family farms – J.C. Bakker and Sons, for example. Additionally, the work of tree farming is itself generational. A cutting, taken from a three to a five-year-old tree, may not be saleable for an additional five or more years. Fields of nursery stock are designated by the age of the trees: one-year liners, two-year beds, three to five-year rows.

In those cold fall mornings, while we picked cuttings off of trees, I remember thinking what a risk it is to farm. We are hoping to root thousands of trees that we cannot sell for at least 5 years. Those trees will need to endure the bitter frost of winter, the scorching July sun, as well as various diseases and weeds that can choke out nutrients. And at the end of five years, you still cannot be certain that there will be any demand for that tree!

But then I'm reminded of lines often attributed to Martin Luther: "Even if I knew that tomorrow the world would go to pieces, I would still plant my apple tree."

These words point to a beautiful truth about a farmer's work: it attends to the future, knowing full well that the future is uncertain. A tree is planted so that future generations may enjoy its fruit and its shade.

The Classical Christian Educator
In a classical Christian school, our attention is similarly fixed on the future. For instance, in each of our Kindergarten rooms above the whiteboard, you will see a ball of yarn that is pulled out as a timeline for the students. It begins with Creation, moves through the Resurrection of Christ, and rolls up to the present where the ball of yarn waits to be unraveled. What a beautiful image of time for a five-year-old to see daily. After Kindergarten, history continues to form the spine of our curriculum in order for our students to properly situate themselves in time and place, in order for them to properly attend to the future.

And this is where we must remind ourselves that Austin Classical School is not the end of the story for our students, but rather, it is one of the means to a future end that only God knows, and one to which we are called to walk in faith. At our convocation chapel this year we read from Psalm 127:3-5. It says,

Behold, children are a heritage from the LORD,
the fruit of the womb a reward.

Like arrows in the hand of a warrior
are the children of one's youth.

Blessed is the man who fills his quiver with them!
He shall not be put to shame
when he speaks with his enemies in the gate.
David tells his son Solomon that children are like arrows. There are four quick points to be made here.

First, our children are really God's children. These arrows are "from" the Lord, and as such belong to Him first and foremost. We are "not our own" it says in the Heidelberg Catechism, but "belong in both body and soul to our faithful Savior Jesus Christ."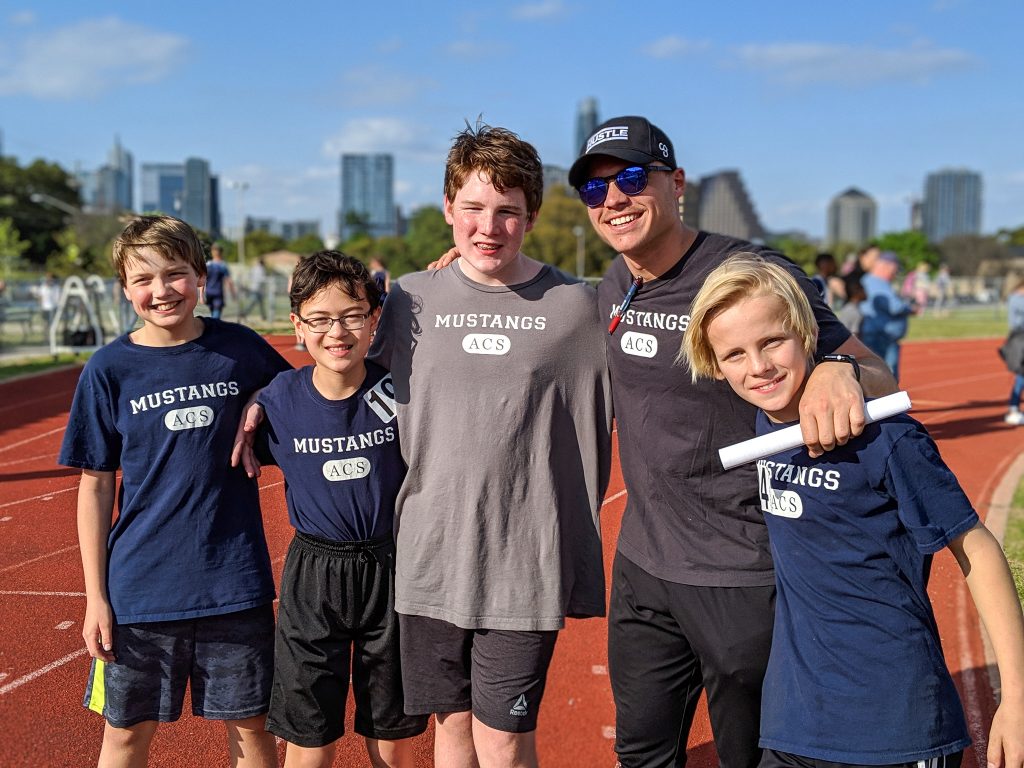 Second, our children are a gift. Since they are God's children, it is logical to conclude that these arrows are gifts, given to us in grace. Whether through birth or adoption, God, in His wisdom, knew who to give each child to.

Third, our children are given in order to go. We have these arrows for a short span of time, often referred to as the formative years. It is fitting because an arrow, if it is to fly true, requires formation before it is released into the world. What good is an arrow if it stays in the quiver? The arrow, like the child, is given in order to be released into an unknown and uncertain future.


And fourth, our children go into the world in order to glorify God. The tagline on our logo is "For Christ and His Glory" because we desire to be reminded daily that our children are not receiving a classical Christian education in order to glorify their parents, or our city, or our Austin Classical Community. They are being formed into arrows to pierce the darkness of the world with the good news of God's glory.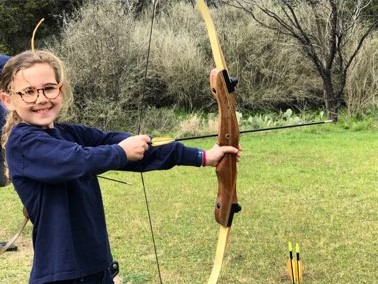 The work of our hands, the education of our children, is done with the end in mind. Our school, like the farmer's tree, is sown in love, rooted in faith, and moves forward in the hope that it will bear fruit through future generations.
Onward and upward,
Dave Sikkema
Head of School
Austin Classical School