Getting the new year started!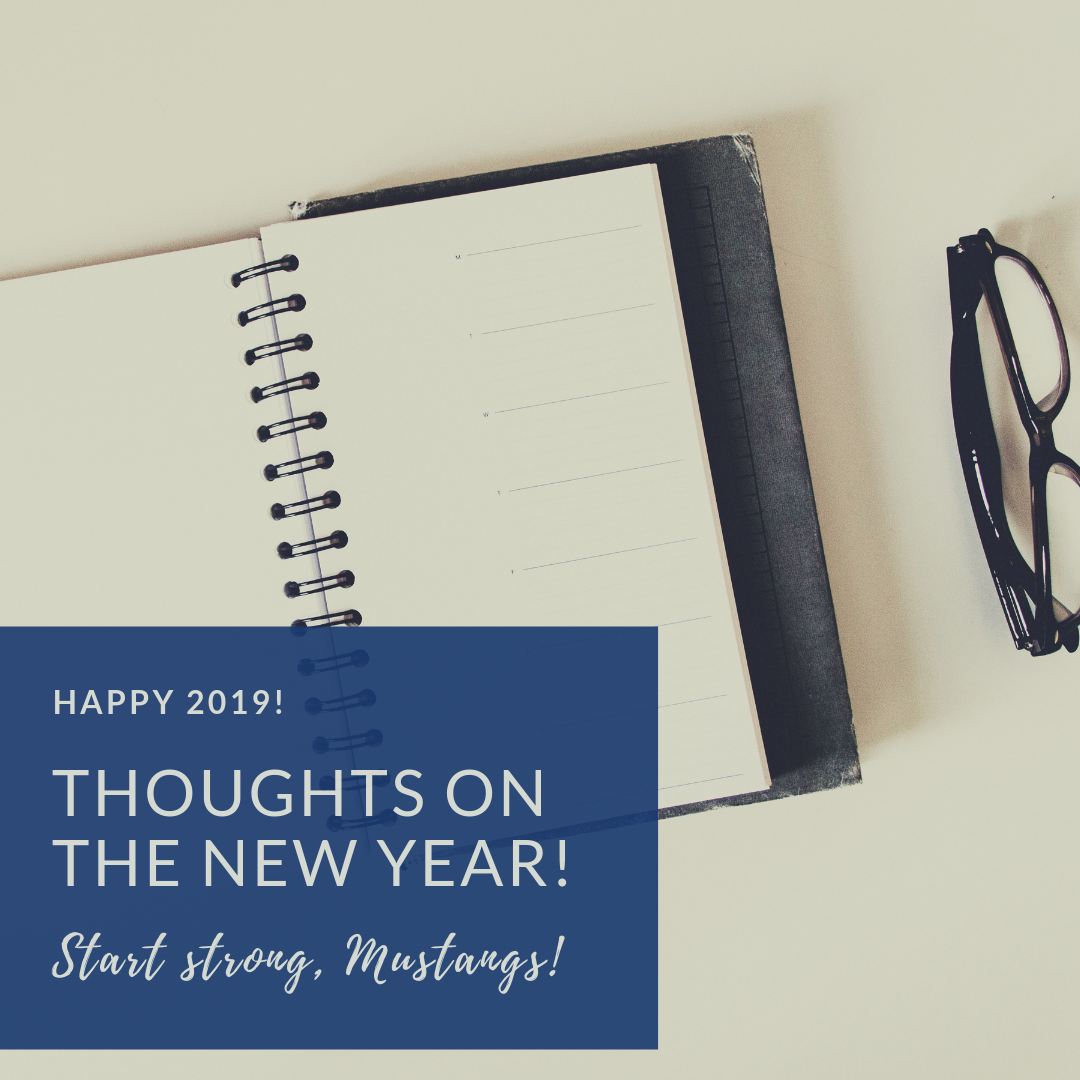 Celebrating the New Year as a teacher or co-teacher is always a little confusing. Doesn't the "new" year start in August? And aren't we about to spend the first five months of 2019 with the same group of students we taught for the last five months of 2018? Yes and yes.

But that doesn't mean we will return to ACS without novelty in January. Consider that this month will bring with it many "new" things, such as:
A new semester.
A new seating arrangement.
A new student joining your class mid-year, perhaps.
A new routine or procedure for sharpening pencils.
A new novel to explore with your students.
A new commitment to the READ principles.
A new commitment to knowing those students who blended into the background in 2018.
A new phase in the journey of walking with the Lord with each other.
In the words of G.K. Chesterton,

"The object of a New Year is not that we should have a new year. It is that we should have a new soul and a new nose; new feet, a new backbone, new ears, and new eyes. Unless a particular man made New Year resolutions, he would make no resolutions. Unless a man starts afresh about things, he will certainly do nothing effective."

So this week, wherever you find yourself worshipping God and enjoying your Sabbath rest, take some time to consider what is new (or what you plan to re-new) about 2019. Maybe take some time with your students on Monday making a list of New Year resolutions to finish off the second half of the school year in light of God's truth:

II Corinthians 5: 17: Therefore, if anyone is in Christ, he is a NEW creation. The old has passed away; behold, the NEW has come.

Ephesians 4: 22 – 24: [You were taught] to put off your old self, which belongs to your former manner of life and is corrupt through deceitful desires, and to be reNEWed in the spirit of your minds, and to put on the NEW self created after the likeness of God in true righteousness and holiness.

Onward and Upward in 2019!