Co-Teacher Check Up
Posted by

Categories

Events

Date

November 14, 2017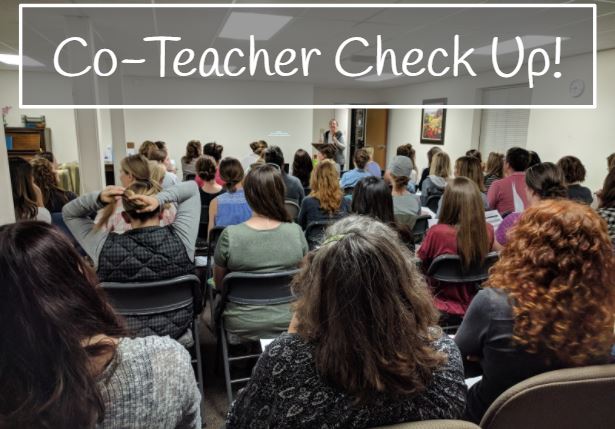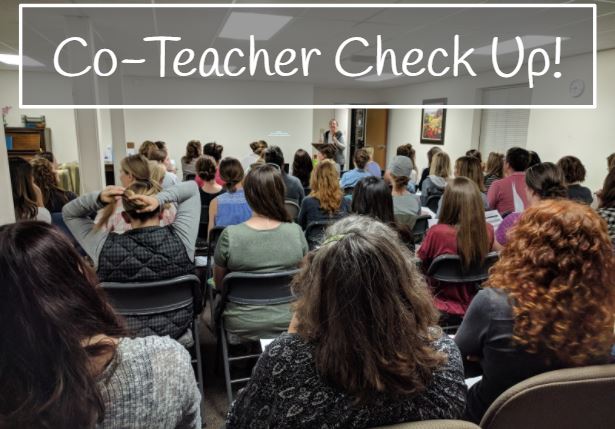 An important part of life at Austin Classical is the experience of the co-teaching parents. To help make their role successful, we provide several opportunities throughout the year for training. We always start each school year with a few packed days of co-teacher training (with plenty of fun mixed in), so that we can all start the year off right.
Then as the school year progresses, we check in with them each quarter to provide encouragement, see how things are going on homeschool days, and talk a little bit about Classical education. Last night was our second co-teacher check-up of the year, and it did not disappoint.
Gathering with so many invested parents is such a huge blessing. We got updates about our Drama and Improv group….spoiler alert: they are working on a bit of Shakespeare for the Spring. We heard about how our Math club is about to get going for our budding mathematicians. Finally, we got to hear from our Head of School, Dusty Kinslow, about upcoming plans for building out our schools of Logic and Rhetoric. What a great night!
We typically assign a little homework for our co-teachers in preparation for training, and last night was no different. They were asked to read through two articles published by the Society for Classical Learning:
Goodness Isn't Boring: Images of Goodness in Narnia, Linda Dey
"It Is Growing Something": Rest and the Good Life, Sarah Pfannenschmidt and Michelle Seymour
Each of these articles provided ample material for us to have thought-provoking discussions:
What is goodness?
How do we model that for our children?
How is rest a discipline?
What does school-wide rest look like?
What wonderful sentiments to ponder as we approach what is for many, the busiest time of the year. We wish each of you blessings on the rest of your semester, co-teachers!